IMPORTANT UPDATES:
By executive order from Governor Polis, Wild Plum Center will be closed through April 30.
This to keep our students, families, and staff as safe as possible during the COVID-19 (Coronavirus outbreak).
We are sorry for the challenges that the closings may cause.
Por orden del Gobernador Polis, El Centro de Wild Plum estará cerradas hasta el 30 de abril de 2020.
Esto es para mantener la seguridad de nuestros estudiantes, familias y nuestros trabajadores durante el brote de COVID-19 (El Corona virus)
Lo sentimos por las molestias que esta decisión puede causar.
City Resources
Please go to https://www.longmontcolorado.gov/Home/Components/News/News/9845/3 for more information about various resources in Longmont.
Visite https://www.longmontcolorado.gov/Home/Components/News/News/9845/3 para obtener más información de la ciudad de Longmont.
Food Access
Meals:
To be clear, the information below pertains to all families and children, not just students of St Vrain Valley School District exclusively. If you are in need of food aid please utilize the resources below.
"Para ser más claros, la información que compartimos es para todas las familias y los niños, no solo los estudiantes del distrito de St. Vrain Valley. Si usted necesita ayuda con comida por favor utilice la información proveída abajo".
We hope all of you are staying healthy and safe during this difficult time. The Wild Plum Center remains currently closed in order to ensure the safety of our families, children and staff.
Meals: Meal distribution for breakfast and lunch will resume on Monday, March 30, as weather permits. The daily drive-thru pickup window is 11:00 a.m. -12:30 p.m. at one of the following district locations: Timberline PK-8, Northridge Elementary School, Altona Middle School, Sunset Middle School, Soaring Heights PK-8, Frederick High School, Mead Middle School, Lyons High School (12-12:30 only), Hygiene Elementary School (11-11:30 only), Niwot High School, and the Learning Services Center.
Boulder County Farmers Market will be offering a bag of produce for WIC, SNAP, and Fruit and Veg Boulder participants to pick up at the Longmont Fairgrounds each Saturday, starting April 4th. You will need to fill out a form on WEDNESDAY and pick up will be SATURDAY of the SAME WEEK.
Here is the link to the form: https://tinyurl.com/OrderFarmFresh
or Email Mickey Davis Foodaccess@bcfm.org
The office of WIC- (Women, infants and children) are currently tacking new applications. They can be a great resource. The link for the website is right below- please note that the Boulder County Municipal buildings are currently closed. WIC caseworkers are following up with new clients via phone-
https://www.bouldercounty.org/families/pregnancy/women-infants-and-children/
Comidas de Estudiantes: La distribución de comidas para el desayuno y el almuerzo se reanudará el lunes 30 de marzo, si el clima lo permite. La ventana de recogida diaria para conducir es de 11:00 a.m. a 12:30 p.m. en una de las siguientes ubicaciones del distrito: Timberline PK-8, Escuela Primaria Northridge, Escuela Secundaria Altona, Escuela Secundaria Sunset, Soaring Heights PK-8, Preparatoria Frederick, Escuela Secundaria Mead, Preparatoria Lyons (12-12:30 solamente), Escuela Primaria Hygiene (11-11:30 solamente), Escuela Preparatoria Niwot y el Centro de Servicios de Aprendizaje.
Farmers Market del Condado de Boulder ofrecerá una bolsa de productos para los participantes de WIC, SNAP y Fruit & Veg Boulder para recoger en el Fairgrounds de Longmont cada sábado, a partir del 4 de Abril. Deberá completar un formulario el MIÉRCOLES y el día de recogida será el SABADO de LA MISMA SEMANA.
Aquí está el enlace para el formulario :
https://tinyurl.com/OrderFarmFresh
O enviar un correo electrónico a Mickey Davis Foodaccess@bcfm.org
Esperamos que todos ustedes se mantengan bien y saludables durante este difícil momento. La oficina de WIC (Mujeres, infantes y niños) están recibiendo nuevas aplicaciones. Esta puede ser una gran ayuda. La página de internet esta debajo de este mensaje. Por favor recuerde que las oficinas del condado de Boulder están cerradas. La oficina de WIC seguirá su caso por teléfono.
https://www.bouldercounty.org/families/pregnancy/women-infants-and-children/
-El centro de Wild Plum se mantiene cerrado en orden de mantener la seguridad de las familias, niños y personal que trabajan aquí.
LEADERS IN
EDUCATION
Since 1965, we've been a leader in providing early childhood education and developmental services to Longmont's low-income families, offering individualized preschool programming for 3 and 4 year olds in 22 classrooms located throughout Longmont. In 2010, we began offering developmental services for children zero to 3, as well as pregnant women.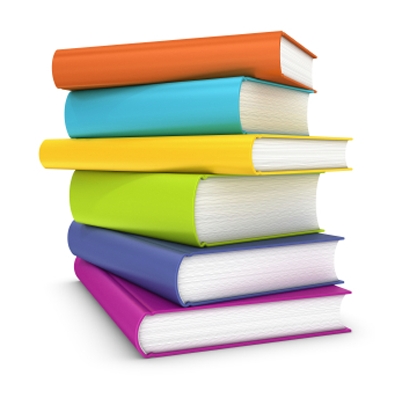 WELCOME
Wild Plum Center is dedicated to empowering families and preparing children for the future. Working with low-income families, our primary mission is to prepare children for a lifetime of learning and self-sufficiency by providing a comprehensive, individualized approach to early learning and family well-being. We address any and all aspects of need within a child's life, allowing for more fruitful educational and developmental experiences.
We are the designated Early Head Start (EHS) and Head Start (HS) provider for the Longmont community. As such, Wild Plum Center is able to provide a wide variety of services and programs that many other child-care providers and preschools do not offer. Our services include a Family Education (EHS) or a Program Specialist (HS) who is assigned to a family and offers individualized, in-home support. Each WPC child receives annual health and dental screenings, and families are offered a variety of programs and classes in parenting, health and nutrition, a men's group, and monthly socializations during which children and families get together to have fun and to learn from one another.
Resource Request//Solicitud de Recursos