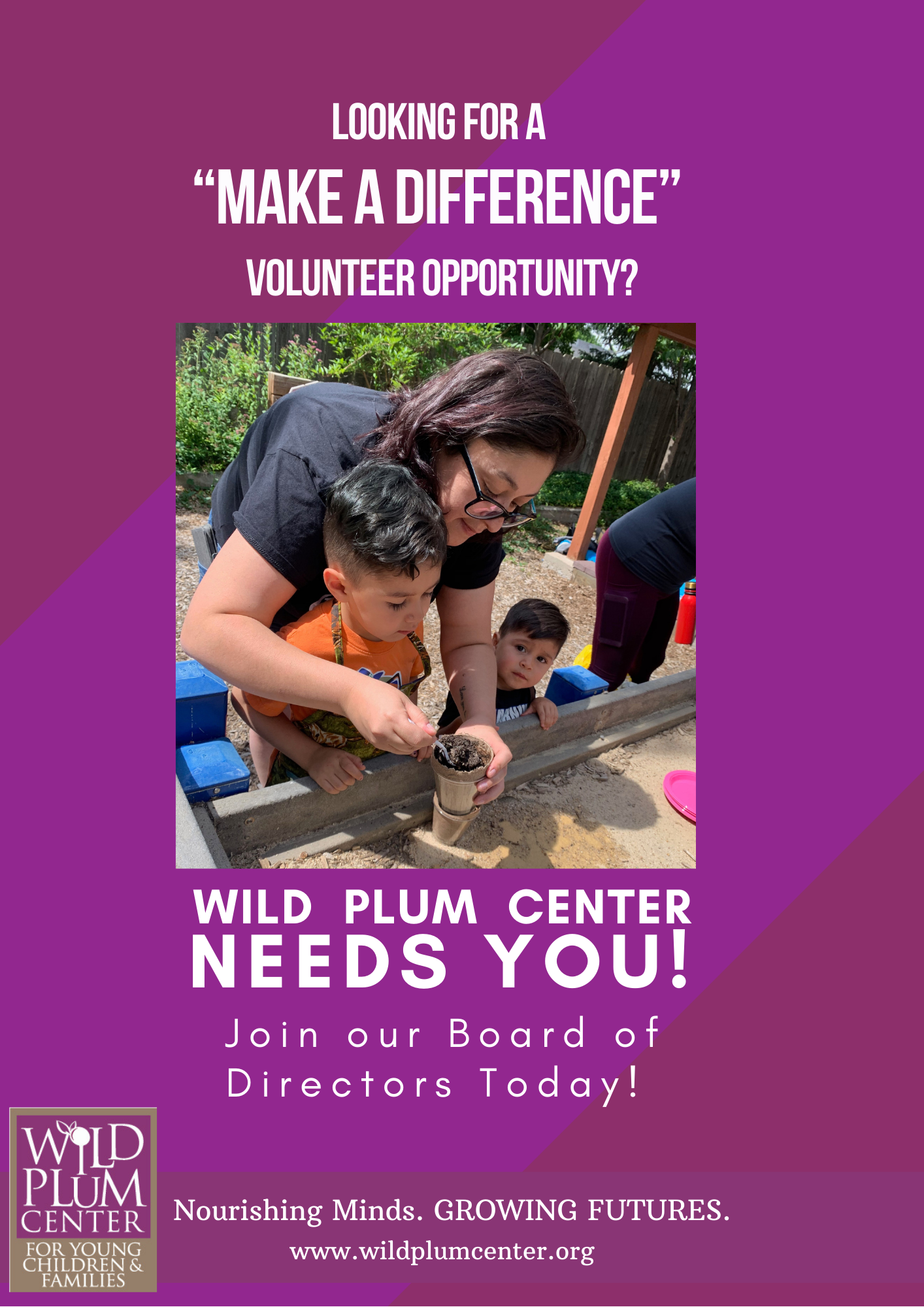 The Wild Plum Center is currently seeking a Board Treasurer. 
The Board Treasurer, along with the organization's Executive Director and Business Manager, provides financial management, oversight, and information to the Wild Plum Organization and its Board.

Experience Needed: Financial, banking, or accounting background

Time Commitment: 2-5 hours per month
The Board of Directors of Wild Plum Center is an active, engaged group of people that meets monthly. In addition, together with key staff members, the board meets annually for an in-depth strategic planning session. The Board of Directors sets policies and maintains the overall direction of Wild Plum Center. The board defines the mission, establishes priorities, crafts strategies, and ensures that plans and programs are implemented.
President:
Kenda Vaughn, Therapist, Private Practice

Vice President:
Don Horton, Public Health Consultatnt
Treasurer:
Stephen Hoel, School Principal and Professional Educator
Secretary:
Amy Hunter, Nurse
Members:
Holly Kammerer, Attorney
Stephen Hoel, School Principal and Professional Educator
Judy Davis, Therapist, private practice
Wildfire Garmon, Parent, President of Policy Council
Erika Salas, Community Advocate
Rodrigo Leon, Engineer
Consultant to the Board:
Alexandra Bellanti