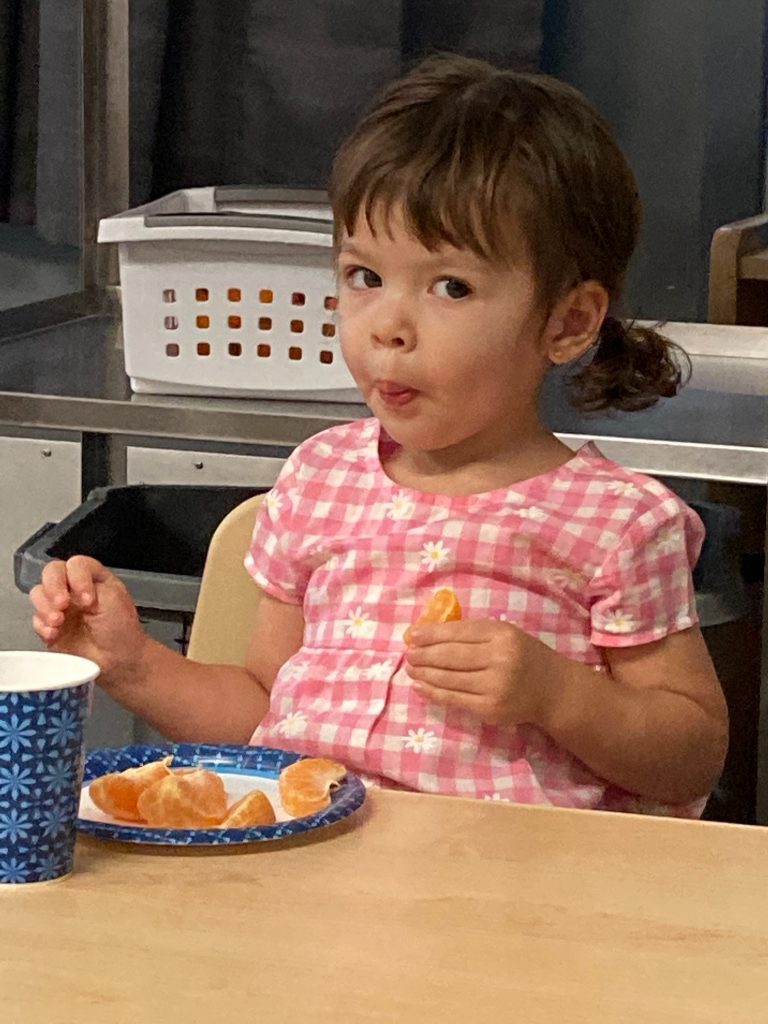 Good Nutrition
Wild Plum Center provides 2/3 of a child's nutrition everyday that they are at school for a full day. Wild Plum Center operates on the belief that good nutrition is vital to our physical, mental and emotional health. We work with families to help them learn about the USDA MyPlate, how to prepare healthy meals and snacks, and how to shop and save money at the grocery store.
All WPC families are offered an individualized education session with our Health and Nutrition Director, who will guide families in understanding healthy eating habits and the importance of good nutrition for their children and themselves.
Twice a year, WPC offers classes SNAP-Ed classes for all families at no cost. SNAP-Ed (Supplemental Nutrition Assistance Program Education) provides hands-on nutrition education through a series of lessons. Each group meets for 10 weeks. During these lessons, families learn about healthy eating and cooking for less, saving money while food shopping, keeping food safe, being active and cooking and planning meals.
For more information about SNAP-Ed, go to https://cdhs.colorado.gov/snap-ed
For more information about the USDA MyPlate or to download the MyPlate app, go to https://www.choosemyplate.gov/
Additional Resources: