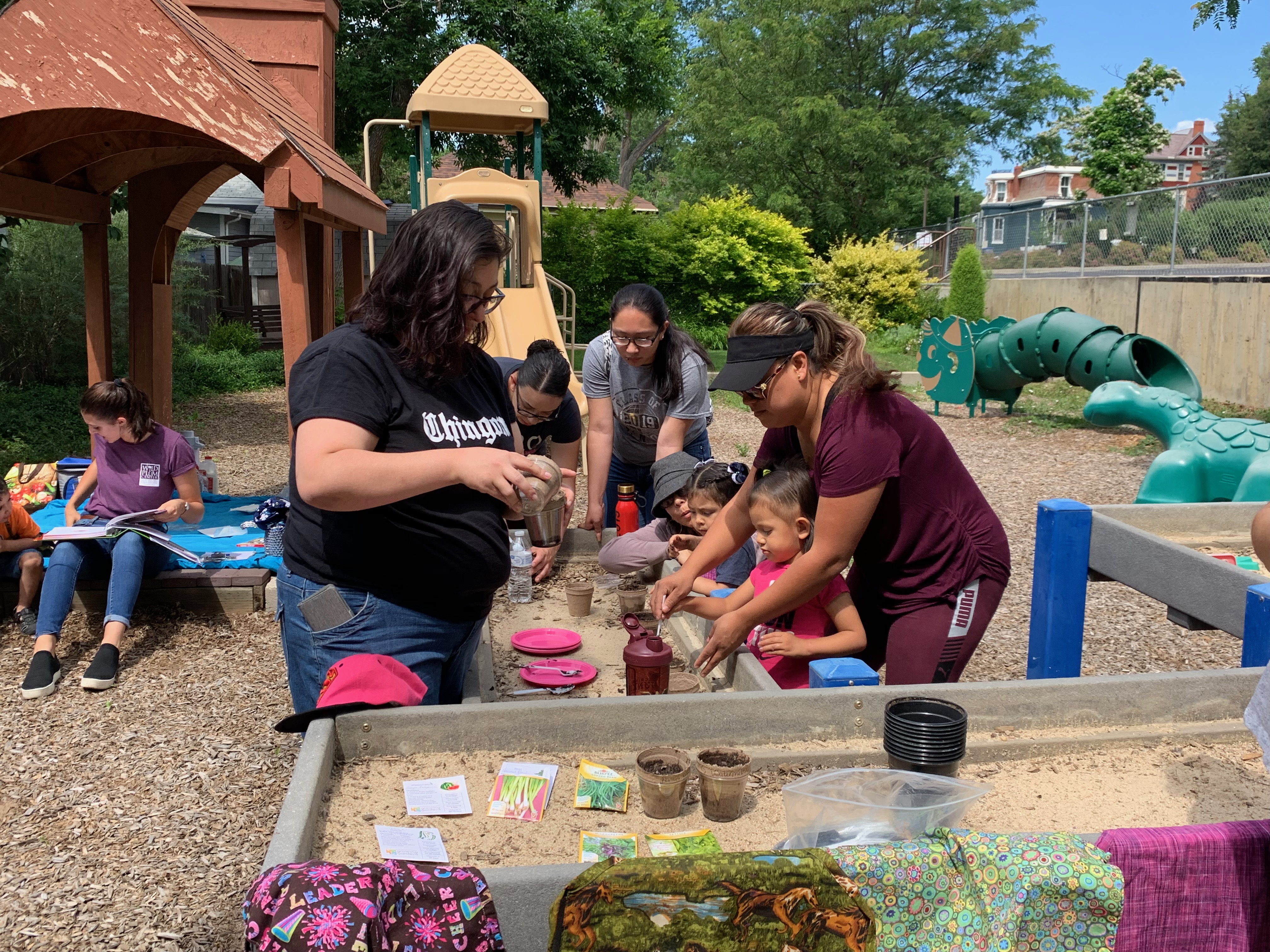 Wild Plum Center hosts monthly gatherings for all of the families that we serve. These "socializations" focus upon a topic such as school readiness or literacy, provides an opportunity for parents to meet one another and to allow children to play together outside of the school environment. Socializations are based upon principals from the Head Start Performance Standards, with the primary purpose to support and strengthen the relationships between parent and child. Socializations are planned with age- appropriate activities. For example, for Early Head Start families (with children birth-three), we provide information on such things as dental health, baby sign language, breastfeeding, music and movement. For Head Start families (with children ages 3-4), the focus is on school readiness and early literacy. During the summer months when school is out of session, these socializations take place at a variety of local parks. WPC parents are encouraged to participate in the planning and implemenation of all socializations.
We also coordinate a monthly "Men's Group". Whether it be at Bounce Town, the Longmont Public Library or at a "Dad's Workshop" at Home Depot, the focus of our Men's Groups are to encourage and emphasize the importance of positive male role models in the lives of children. Our Mens Groups also provide a sense of community where men can find support when facing challenges of family, work or home.
Check the calendar each month for all Parent Education and Socialization activities.